Under the dynamic leadership of Alliance Coordinator and President of the Houston-Karachi Sister City Association, Muhammad Saeed Sheikh, the Alliance mobilized the Houston giving community and local businesses who generously donated the necessary nutritious dry foods, medicines and hygiene items to fill the buckets donated by Angels in Cowboy Boots (AICB), while other organizations donated needed blankets, head cups and slippers.
Sheikh welcomed the guests and briefed them on the Alliance achievements, which included the fund raising drive collection of $84,000 and the shipment of a 40-feet container filled with in-kind donations and humanitarian aid with an approximate value of over $100,000. Sheikh expressed his appreciation to the members of all participating organizations, media, sponsors, donors and volunteer for their help and support.
The program was conducted by Noornisa Ganghroo and was attended by the Honorable Consul General of Pakistan Aqil Nadeem and the Honorable Consul General of Turkey Camalitin Aydin, and by a large number of community leaders, including Haroon Sheikh, P.J.Khan, Gul Fraz Khan, Khaleed Khan, David Goodwin, and Tasleem Siddiqui, among others.
Daily Jang News Report
http://ejang.jang.com.pk/12-09-2011/Karachi/pic.asp?picname=03_03.gif
Coordinator of In-Kind Donation Mian Nazir of PAGH thanked his team of volunteers lead by Zeeshan Qavi, and more than 15 volunteers of Red Cross from Dulles High School Sugar Land; plus several volunteers of SANA.
Alliance of Pakistan Floods Relief Efforts Invitation to Participate in the Preparation & Sending-Off Ceremony
PHASE II – FUNDRAISING
DALLAS/TEXAS: Twenty-Four community organizations in Houston came together to form the 'Alliance of Pakistan Floods Relief Efforts' in order to collect funds for the flood victims of Sindh.
Daily Jang
http://www.jang.com.pk/jang/oct2011-daily/29-10-2011/u86183.htm
Daily Times
PAGH sends relief goods, funds to Sindh flood victims
Invitation Alliance of Pakistan Floods Relief Efforts
PHASE I - PLANNING
Alliance of Pakistan Flood Relief Efforts In-Kind Donations Drive


Background Information

Since the beginning of August 2011, monsoon rains have caused widespread flooding in southern Pakistan affecting 5 million people. The recent floods have exacerbated the situation in Sindh Province, where communities are still recovering from last year's floods. Nearly 1 million homes have been partially or fully destroyed and an estimated 222,000 people are in temporary camps.The most acute needs are shelter, food security, water, sanitation hygiene and health.
The Pakistan government disaster management agency, NDMA, is leading the disaster response, with support from other relevant government agencies. The Red Cross, and various UN agencies are at work on the response, including the United Nations High Commission for Refugees (UNHCR), World Food Program (WFP) and the International Organization for Migration (IOM). The Office of Secretary-General of United Nations, Ban Ki-Moon recently issued this statement: "We call for solidarity of the international community in support of disaster management and risk reduction in Pakistan."

Call to Action
In response to the most devastating floods in the last 51 years and keeping in perspective a united effort in the Greater Houston Area, more than thirty (30) organizations, community leaders, and media partners have joined efforts and established the Alliance of Pakistan Floods Relief Efforts to serve those affected.

Given the magnitude of these floods and considering the encouraging statement issued by the UN, the Alliance would like to invite the City of Houston International Department and City of Houston Officials to support the Alliance's efforts by facilitating a joint press conference to create awareness and give the Houston international community the opportunity to help the millions of women, men and children affected by these devastating floods.

The first phase of the Alliance's efforts will be an in-kind donation drive that will continue until October 16th, 2011. The second phase will be a fundraising event scheduled to be held also in October 2011.

Mr. Saeed Sheikh, President Houston-Karachi Sister City Association, is the Alliance Coordinator
.
Alliance of Pakistan Floods Relief Efforts Partners

1) Pakistan Prime Minister's Flood Relief Fund 2011
2) Aisha Foundation
3) Association of Physicians of Pakistani Descent of North America (APPNA) South Texas Chapter
4) Hashoo Foundation USA
5) Helping Hand [USA] For Relief & Development (HHRD)
6) HOPE USA
7) Houston-Istanbul Sister City Association (HISCA)
8) Houston-Karachi Sister City Association (HKSCA)
9) Imamia Medics
10) Muslim Council of USA
11) Pakistani-American Association of Greater Houston (PAGH)
12) Pakistan Association of Golden Triangle (PAGT)
13) Pakistani-American Society of Texas (PAST)
14) Pakistan Chamber of Commerce USA (PCC-USA)
15) Raindrop Helping Hands
16) Raindrop Turkish House
17) Shifa Healthcare
18) Sindh Institute of Urology and Transplantation (SIUT)
19) Sindhi Association of North America (SANA)
20) Sun Charity
21) Texas Turkish American Chamber of Commerce (TTACC)
22) The Citizens Foundation
23) Voices Breaking Boundaries (VBB)
Media Partners
1) Muslim Observer Weekly
2) Pakistan Chronicle Weekly
3) Pakistan Journal Weekly
4) Pakistan News Weekly
5) Pakistan Post Weekly
6) Pakistan Times Weekly
7) Radio Houston
8) Radio Light Of Islam
9) Radio Music-in-the-Box
10) Radio Naya Andaz
11) Radio Perdes
12) Radio Sangeet

The Working Team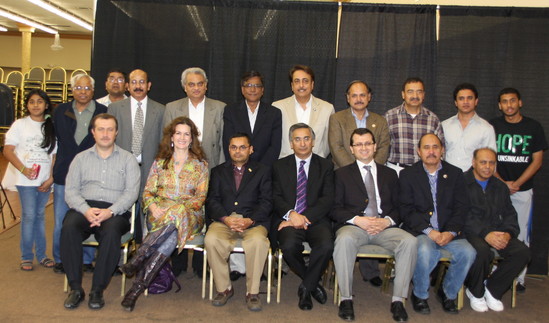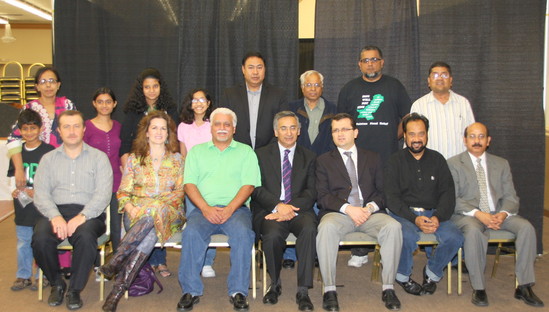 Summary prepared by Cristal Montañéz Baylor, Executive Director Hashoo Foundation USA