Thank you to our partners in the United States, Pakistan and the United Kingdom for their prayers and valuable contribution to the people of Pakistan during this critical times.
Chapelwood United Methodist Church

Donated 170 LifeStraw Family unit water filters. Impact: 1,190 people

.
NetIp and The Artery

Donated 80 LifeStraw Family unit water filters. Impact: 569 people.
Angels in Cowboy Boots

Donated 1, 104 buckets filled with 36,000 lbs. of dry food. Impact: Over 6,600 people.
Barbara Aksamit, a REALTOR® from Houston, Texas, member of the Hashoo Foundation USA's Board of Directors, her clients and several organizations made possible the shipment of the container from the Port of Houston to the Port of Karachi.
Good bears of the world (GBW)
Donated 400 teddy bears.

Impact: 400 girls & boys.
Click to see pictures of the distribution of teddy bears to the girls and boys in Gilgit.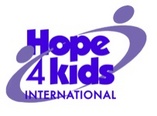 Donated 50 dresses & t-shirts. Impact: 50 girls.
Al Mahmood Foundation (AMF)
Al Mahmood Foundation (AMF) Renovates and Equips the
Hashoo Foundation Schools in Nowshera Kalan
AMF Donates Equipment for the Maternal and Children's Health Center in Charsadda